Driving to Concordia
CLICK HERE to contact us by phone, mail, or email
Concordia is located approximately 12 miles northeast of Moorhead MN and 10 miles northwest of Glyndon MN.
From Moorhead: Highway 10 East ..... From Glyndon: Highway 10 West
From Fargo ND: I-94 East .... From Fergus Falls MN: I-94 West
Take the MN 336/County Road 11 ramp from either I-94 or Highway 10

Turn north on MN 336

MN 336 becomes County Road 11 just north of Highway 10. Follow CR 11 north for 6 miles.

Turn left on 80th Avenue. The church is approximately 1/4 mile west and is visible from County Road 11.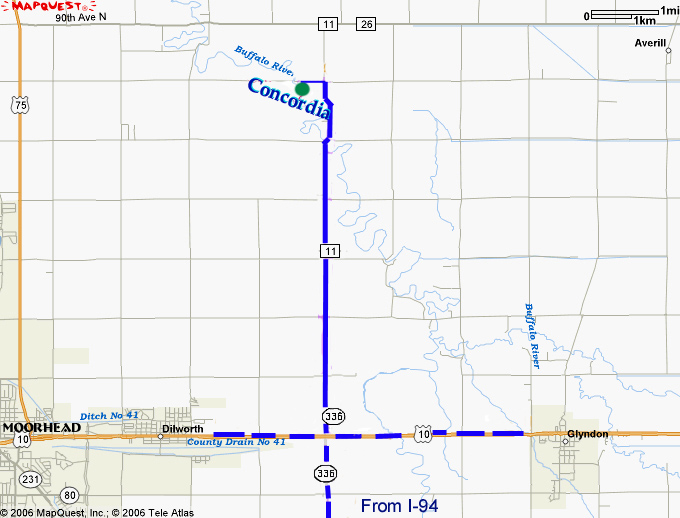 Click the map to visit Mapquest
"All Roads Lead to Concordia"