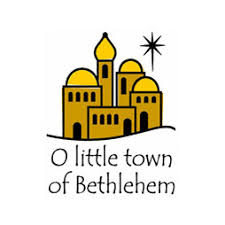 We all know the story of Jesus' birth in Bethlehem. What you may not know is that Bethlehem was exactly where the Son of God was supposed to be born. 700 years before Christ was born, the prophet Micah foretold that Bethlehem would be the birthplace of the Messiah. There was special meaning in Jesus being born in Bethlehem beyond just fulfilling a prophecy. King David was born in Bethlehem, and it was in this place that he was anointed king. Isaiah and other prophets said that Jesus would be born "of the House of David" - that meant that one or both of Jesus' parents would be a descendant of King David.
The Roman emperor ordered a census. Unlike today in the U.S., in Roman times, people didn't automatically get counted where they lived. Everyone had to return to the town where their family came from. Joseph and Mary returned to Bethlehem, also known as the City of David, to be counted because they were descendants of David. While they were there, Mary gave birth to Jesus.
The name Bethlehem means "House of Bread" in Hebrew. Jesus would often refer to himself as the "bread of life" during his sermons. During the Last Supper, Jesus introduced the sacrament of Communion. He took a piece of bread and told his disciples to "Take, eat, this is my body, given for you." Jesus, "the bread of life," was born in a town known as the "House of Bread." In the Bible Bethlehem was also called Ephrathah and Ephraim. It was an ancient town. The Old Testament mentions Bethlehem-Ephratah many times. It was where Jacob's wife Rachel was buried. It was the home of a Levite who became a priest of the prophet Micah. The story of Ruth unfolded nearby. Looking back on each of these stories, we can learn a little bit more about the meaning and importance of Jesus time on Earth. Bethlehem was the perfect place for Jesus birth!